Kasol & Tosh by Tripver
An easy base for exploring the forested valley or just chilling out. Kasol is stretched along the lovely Parvati River with mountains rising all around. Kasol's a small village, but almost overrun with reggae bars, bakeries and cheap guesthouses catering to a largely backpacker crowd. Tosh  is an invigorating journey, which not only unveils the stunning terrain of the Himalayas, but also gives you a chance to learn about the interesting culture of the people living in the region.
---
Available on select weekends in July & August | Special prices for August
1 or 0 Days Office Leave Required
Click on Check Prices below for details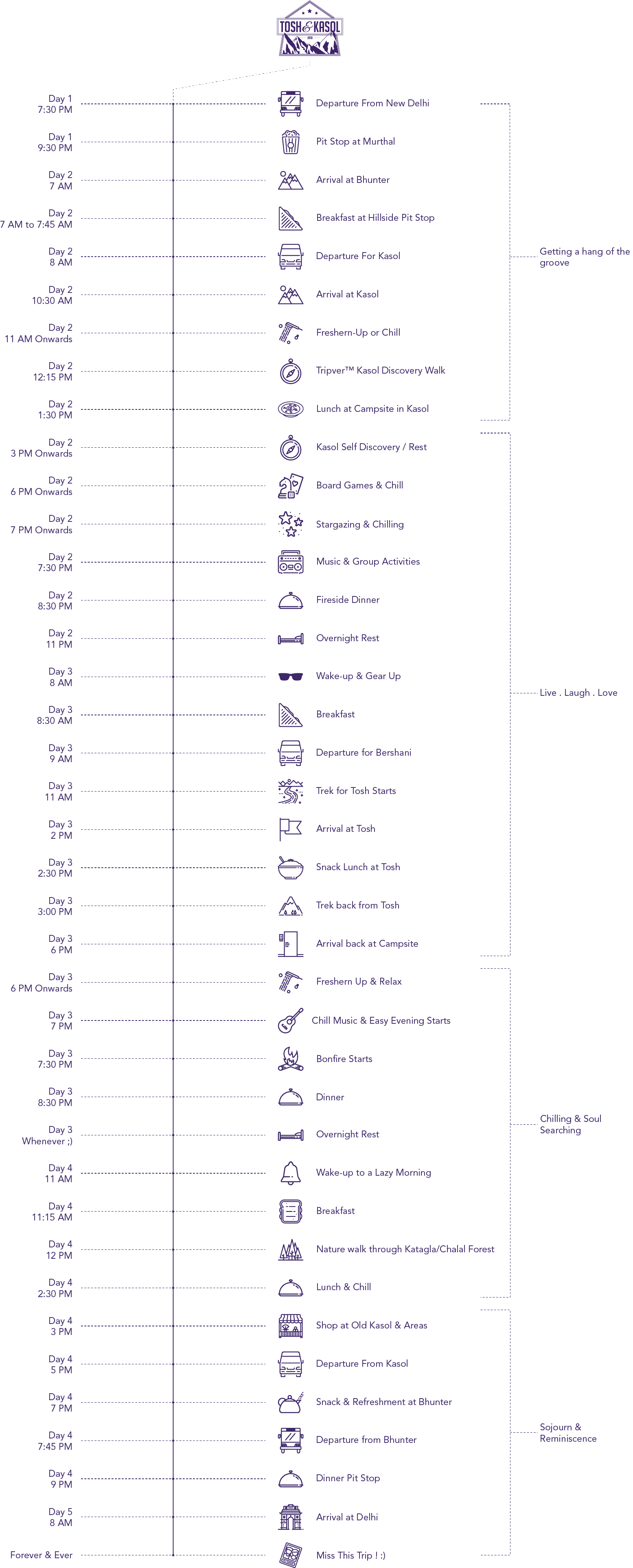 ---
Just One or Zero Days Office Leave Required
Call on 1800-270-1447 to plan or click on the button below to reserve
Questions ? Available 24 Hours
If you have any questions or need help , contact us at our 24 hour toll free number 1800-270-1447
Quality Controlled & Standardized
Tripver's unique 21 point quality audit check ensures you receive best in class stay & travel.
Community Powered
All trips are powered by a trusted community enabling a unique experience, unlike touristy tours.